Snapchat is one of the most popular social platforms. This instant messaging app is globally becoming popular. And has won the hearts of millions.
But at times, you need to have some privacy. Or you may not want to share your content with others. This is like a double-edged sword.
So, if you know how to block someone from seeing your Snapchat story, it's solved.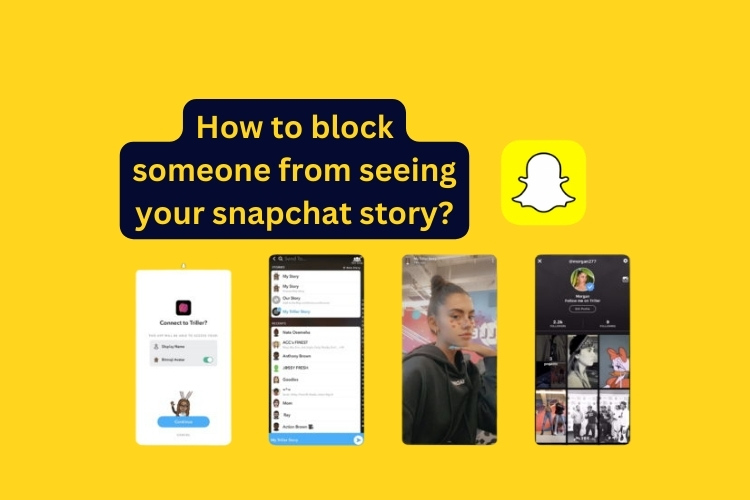 If you keep the story open for everyone, they will know your happenings. But the profile story customization bars people to know the events in your life. Hence, this post will show you how to do that.
Also, we will check some interesting facts here. Let's start exploring.
What is Snapchat?
Before moving into the core, you better get a clear idea about Snapchat. However, this portion is for those with no or less idea about the app.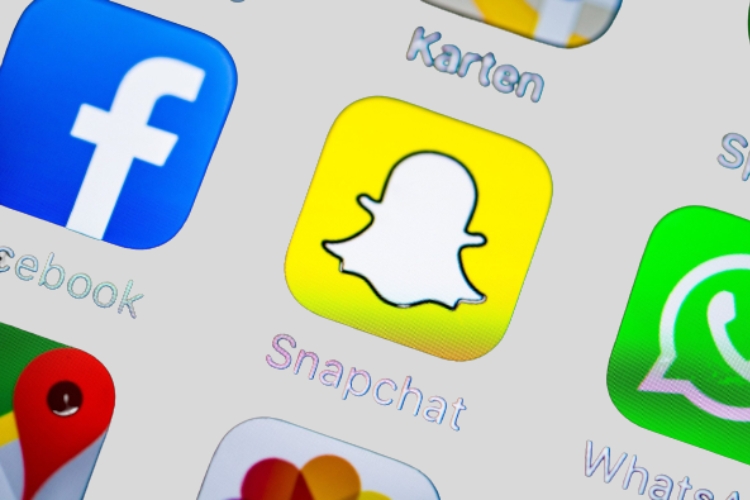 In brief, this is a social platform for instant messages. You can share your photos and messages for a while on your profile. Also, you can send the same things to your friends on Snapchat. But the duration of the content is short. Immediately after viewing, the posts disappear.
Also, you can share or exchange your snaps (photos) with other users. But the most impressive and interesting part is the camera. Using the camera, you can get photos in different styles and fashions.
The filters add special value to your photos. And applying the effects, you can make them striking, as well.
How to block someone from seeing your Snapchat story?
It's a pretty simple process. You may not want some unwanted people to peep at your profile. Or you may not want everyone to see what you are posting. It may appear annoying to you. Thus, you need to block those traffic from your profile.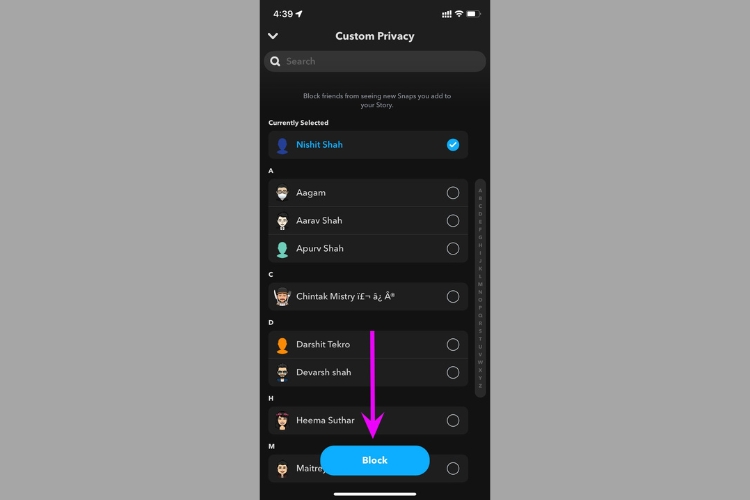 So, you need to customize your profile, particularly the Snapchat story.
Follow the steps below to make your life disposable(!).
Step 1
Launch your Snapchat app
As the first step, you have to launch your Snapchat. After launching, go to the home screen and scroll down. There, you will have the Settings option of the app.
Step 2
Find the Who Can
Next, you have to find the Who Can option. From there, select "View My Story."
And then, select the Custom option. The next task is to select the people you want to block. Tick the check box next to the persons in your list you want to block.
You are done!
Isn't the process simple? Yes, it is. From now onwards, the blocked people won't be able to see your profile story.
Frequently Asked Questions 
I am a beginner. I want to know the usual terms of Snapchat. 
Using Snapchat, you can share your photos and videos for a short time. The content will disappear after that is viewed.
Before you use the app, you must know the common terms of this app. Understanding the terms will help you grab the core of this app.
As the name suggests, it is a combination of snaps and chats. Snap is the visual content (could be your photo or short video). You can take photos using filters and share them with your friends who are connected to the app.
Also, you can get stories. They stay on the profile for 24 hours. You can customize the stories, as well.
Can I chat using Snapchat?
Chatting is another interesting option for Snapchat users. The app allows users to chat both in groups and individually.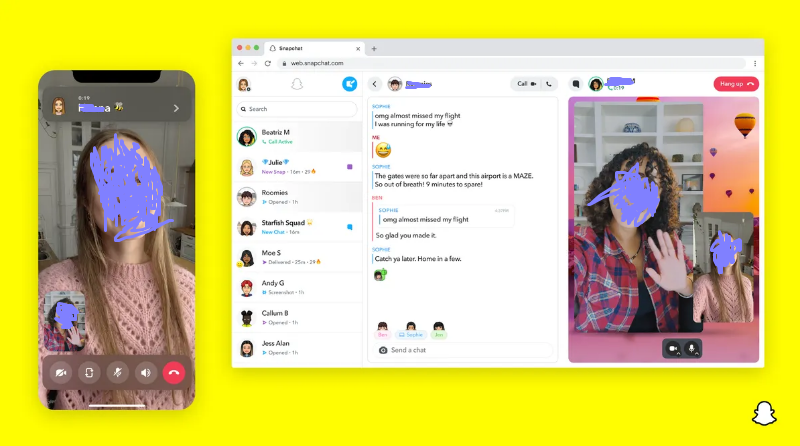 It's a type of instant messaging app like other similar social platforms.
The most special fact is that the messages will disappear once the audience views those. So, you need not worry about the deletion of the messages manually.
What are memories in Snapchat?
Memories include the snaps and stories you post on your Snapchat profile. Usually, the snaps and stories disappear almost instantly. But if you save them, they become memories. And you can view them later.

Remember the thumb rule, the memories also will disappear once you view them.
What is Bitmoji? How does it help me?
Well. Bitmoji is like a customized cartoon character on Snapchat. In fact, this is a completely customizable cartoon that can represent your personality. You can use the cartoon avatar on your Snapchat profile. It will look like almost you – but in a cartooned form.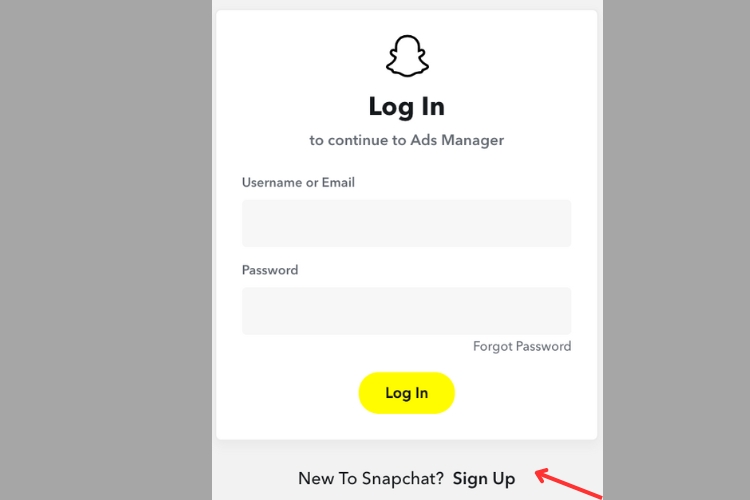 First, you need to download the app on your mobile phone. Then, register yourself by providing the necessary information. Create a Snapchat account. Now, set your user name. Make sure, you select the perfect username that suits you most.
Last words
Now, you are aware of the matter. You know how to block someone from seeing your Snapchat story. So, there are no issues in setting up a Snapchat story and blocking unwanted visitors.
Also, you can share the post on your timeline and tweet it at the same time. Do not think twice to share your thoughts in the comment box below.