"Where words fail, music speaks" – a precious quote on music.
But at times, music also can add woes. When you listen to sad music, it raises the level of melancholy. So, many people may want to get rid of the music.
Do you have the right idea on how to delete a treble account?
I can picture that you are swinging your head in a negative direction. In fact, you may have downloaded the app. But now want to get rid of it. No worries!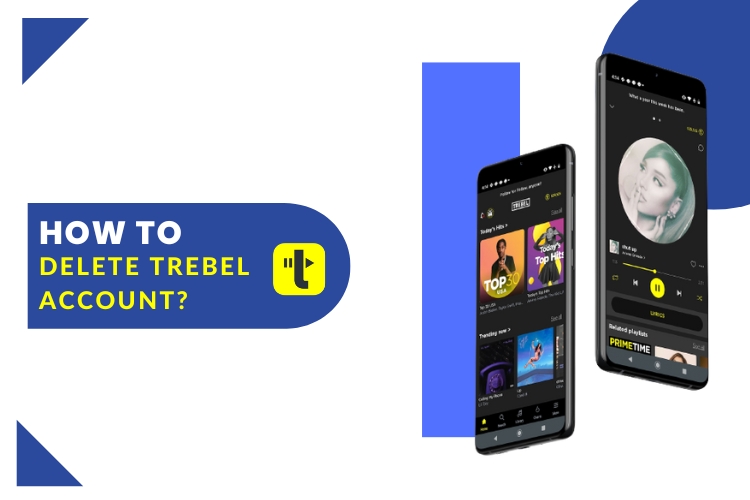 This quick guide will help you know the answer.
Let's focus on the matter, here.
What is a trebel music account?
If you are a newbie here, you must know what trebel Music account is.
This is a lightweight music app. Using the app, you can listen to music. Another important and impressive factor is that the app is completely free. You won't need any subscription or any sort of fee. Further, you can store the music for listening to later. But no other apps will allow so many features at a time. And without any charge. Moreover, the app is legal and there are no bindings to downloading music content.
Therefore, the usage of this app is increasing, globally.
How to delete trebel account?
We are at the core of this post. Here, you will know the way to remove the trebel account.
So, why we are waiting? Let's move on to explore the facts.
Step 1
Unsubscribe
The first thing is that you need to unsubscribe from the mail listing. To do this, login into your email. Find out the emails sent by trebel.
Browse the email. At the bottom, you will find the unsubscribe button. Click and confirm it.
You will be unsubscribed from the mailing list trebel.
Step 2
Now, compose an email.
In fact, you cannot delete the account all by yourself. There are certain procedures and you need to follow them.
So, you need to send an email to the authorities of the trebel. Send the mail to the address: privacy@trebelmusic.com.
In the subject line, type "Request to Delete My Account".
In the email body, explain why you want to remove your account. Also, ask them to remove all your data and information.
Don't worry. The trebel authorities will remove your account as fast as possible.
The hidden facts you must know …
Why trebel is free?
You know nothing is free in the world. You even, need to pay if you want to drink a glass of water. You must purchase the water bottle.
But why this platform is provided for free?
It may wonder you. But don't wonder. The app pays the artists for their contributions. It is a special app that runs advertisements on the site. So, whenever you see an advertisement, you get digital currency. And the currency is used to pay the musicians.
It is that simple.
However, initially, it may appear as an illegal music app. But when you are listening to music through this app, all your concerns will vanish. You can listen to music for free – that does not mean the app is illegal.
It keeps paying the musicians.
Comparisons with other music apps
Do you know why most people prefer this particular app to others (like Spotify)?
The key reason is the control over the app. You can get the music you want to listen to. And in return, you do not need to spend a single penny. However, you need to watch the advertisements – which are the earning source of the app.
Interestingly, you can download music for offline listening. The downloading process is simple, as well.
However, the other apps do not provide similar features. And even if they do, you must pay for that. Also, they have some winning concepts over this app.
But isn't it better to comply with a couple of rules instead of paying a certain amount for a subscription?
What happens when you run out of coins?
In order to listen to songs, you need to get coins. Coins are virtual currencies to listen to music on Trebel. And you can get those by watching advertisements.
However, you may run out of coins. So, you need to regularly check the coin balance. Once the balance is low, you can get coins from other users.
If you are unable to manage coins from others, you need to purchase those. There is an in-app purchase process. You have to spend a minor amount to get the coins.
How can you download the Trebel music app?
Well. This is a pretty simple process. The app is available both in App Store and Google Play Store.
You need to visit the sites and search the app. Once you get it, download and install it on your device by following the instructions.
Ending note
See, it's very easy. Now, you have the idea of how to delete the Trebel account. Follow the steps and make it happen.
However, still, if you are in the dark, feel free to let us know. Use the comment section. We will get back to you as fast as possible for us because you are our top priority.