Certainly, TikTok is the trend of the age.
But at times, it could be annoying. Many of the users might get fade up over the activities on this social platform.
Therefore, how to delete another person's TikTok account is one of the most surfacing questions on the web.
Do you want to remove someone else?
If the answer is affirmative, you need to be patient.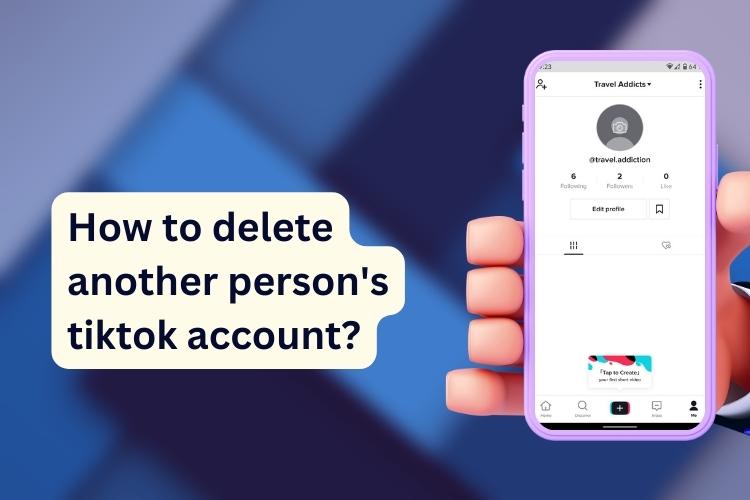 This post will explain the process. At the same time, you will get some interesting information. I can bet, in the end, you will be surprised to know the answer.
Still, feeling interested? Let's start exploring the process.
What is TikTok?
In short, this is a social platform that enables users to upload videos. Particularly, short videos.
You can upload videos ranging from 15 seconds. The maximum duration of the videos on this platform is around 10 minutes.
In the videos, you can exhibit your latent talents to show others. Simultaneously, it brings name and fame for the uploaders (mostly known as TikTokers). As a result, to get fame in a short time, people make various types of videos for uploading here.
However, there are some detrimental impacts that prevail, as well. At times, people use the platform for fraudulent activities.
How to delete another person's TikTok account?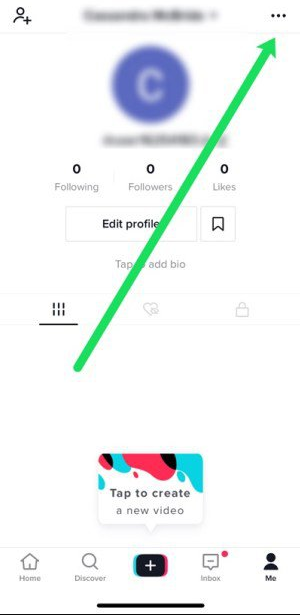 It is shocking. Yes, you are going to get a blow now.
There are no ways to delete another person's TikTok account. Unless you are having complete control over the account.
To obtain control, you must have login credentials. But do you think someone will provide you with the information?
Never!
So, you have no luck this time. But if you want to delete your account, you can do that easily. We will discuss the point some other time.
Alternatives
However, there are some alternatives to this problem. Let's focus on them.
There are multiple alternatives available. The first thing you can do is to report to the authority to delete an account that you do not own.
In this case, you must have valid reasons to report the matter. At the same time, there must be multiple reports against the same account. If the number of reports is more, the authority will look into the matter.
And there are chances that the account will be removed from the platform.
But is it really helpful? What if the account holder opens another account? TikTok does not need any payment or subscription. You have to download the app and open an account. It's that simple.
TikTok policy over account removal
The platform has some specific privacy policies. For instance, if an account remains inactive for a long time (like a year), the account will be permanently removed.
Do you think a TikTok account holder will remain inactive for this time period? The answer is negative.
The more frustrating issue is that the duration of inactivity has been cut short. If any user remains inactive for three months, the account will be removed.
How to remove the TikTok account then?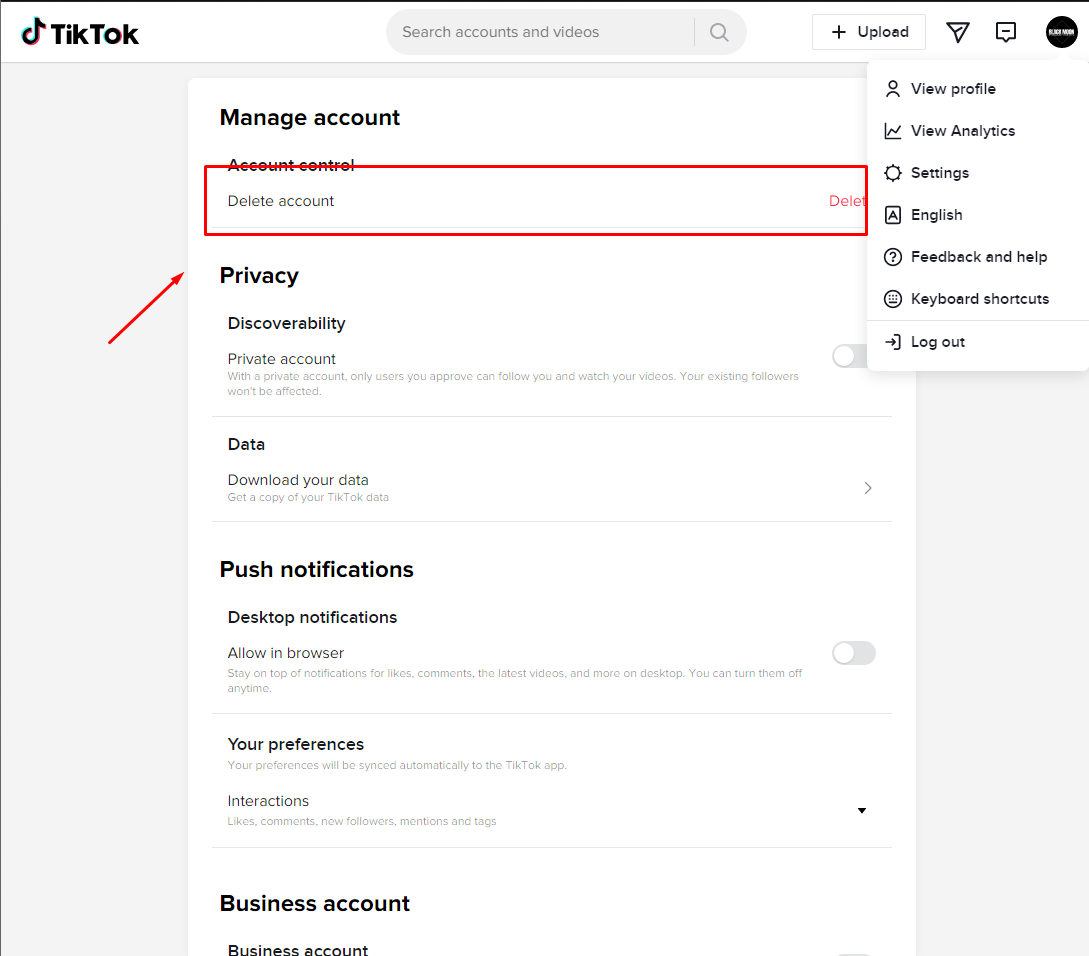 The answer is simple. You need to contact TikTok authority. Show them some valid reasons or points. Then, they will take the necessary measures.
Usually, it takes nearly three days (or 72 hours) to get a response from TikTok. Also, the replying time may vary up to 14 days. You will get a response from the TikTok team.
If they think it is possible to remove your account, they will do that for you. Or if your points are invalid, your account will remain active.
On the other part, you can remain inactive for 90 days. The account will automatically be removed from the platform.
This is the process of removing a personal account. At this point, you need to login onto TikTok and make the removal request. Otherwise, it is not possible.
What else you need to know … 
TikTok is a billion-user platform. Millions of people use the platform, globally, for various intentions. It was launched in China in 2016. Of its extending popularity, the app becomes famous and was available globally in 2017.
However, there are certain facts that you must know while or before using TikTok. Here they are.
A huge audience base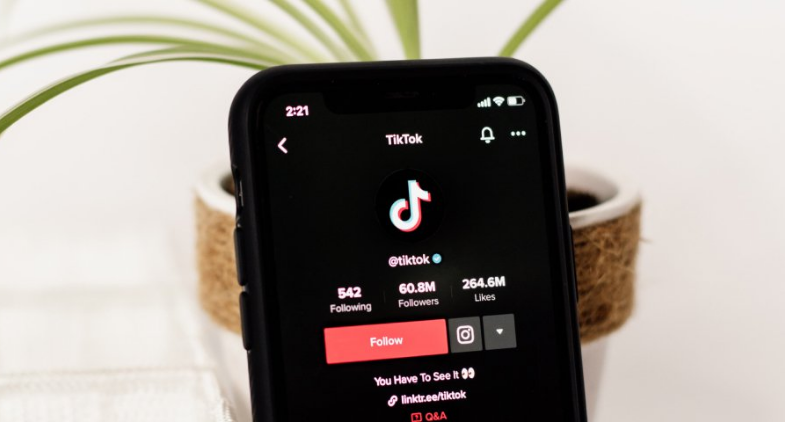 First of all, this app gained popularity for the audience base. At present, estimates say there are over one billion TikTok users available. They are using the platform every day for different needs. And you know, TikTok gained a dramatic user base in a short time than its competitors.
Extensive download
Moreover, the app has been downloaded over billion times. Yes, over three billion times. Can you imagine that?
No other apps have been downloaded so many times in a short span of time. It's in fact a record for TikTok.
Suitable for ages
At the same time, TikTok is suitable for different ages of people. No matter if you are a teen or 20, you can be a user of this social platform.
Surprisingly, some adults have also started using this platform. They showcase their talents that they failed to do at an earlier age. So, this has become a mode of transformation for adults, as well.
A perfect marketing tool
No wonder TikTok has become one of the fastest advertising tools. Using the platform, marketing has become easier.
If you have a product and you want to generate leads, you can get support from TikTok. You know what – you need to open an account and advertise. Interestingly, the authorities will not ask for a share of the pie from your business.
Hence, a large number of people use the platform to promote their products and services.
Available in over 150 states
TikTok is a Chinese product. It may sound weird but most such products have some negative impacts on people for being less sustainable.
But TikTok made the difference here. This is a virtual product and is available in over 150 countries of the world. The demand for the app is increasing. Though some of the states slapped a ban on this app, others are welcoming it.
The bans on TikTok are mostly for political, commercial, and geopolitical issues. However, TikTok has overcome the challenges and has been functional from the very first day.
Regularly visited app
Do you check your Instagram or Facebook account every day? Studies have found many people occasionally in using such apps. They do not visit their Facebook, Linkedin, or Instagram profiles as they do TikTok.
In a nutshell, cent percent of users check TikTok to see if there is any interesting content.
Billions of video content
The most impressive factor is that TikTok has billions of videos.
Did TikTok create the video content? NO. They didn't. In fact, all credits are for TikTok users. They have made the videos and also helped it to become a lively platform.
Frequently Asked Questions
When does TikTok delete an account?
If you are inactive for over 90 days at a stretch, the TikTok authorities will remove your account. And this is permanent. You cannot get back the account. All your content and videos will also be deleted.
So, you must be active regularly on this social platform.
Can I lodge a complaint over TikTok abuse?
Of course, you can do that. For submitting a complaint, you need to send an email to info@tiktok.com. If the issue is more serious than your imagination, you can send the email to legal@tiktok.com.
The authorities will get back to you as fast as they can. However, there might be delays to some points as they have to deal with a huge number of queries and complaints.
Not to worry. It won't take more than two weeks for you to get the reply.
Is there any negative impact of TikTok?
Some people want to make their videos viral on the internet. So, they adopt some too-risky ways. Unless there is a professional, it may become hazardous for the performers.
At times, the audiences also try to replicate the activities. It brings dangers for them.
Besides, video content is not always censored. Chances are there that it may cause some types of negative attraction for uncensored activities.
How to delete another person's TikTok account?
Sorry. This is not possible. You can make a request to the authorities to close the account. But you cannot delete it.
Last words
So, how did you feel?
Do you need to know more about how to delete another person's TikTok account? If still you are searching to know more, let us know. Use the comment section and wait for us.
We will get back to you with the right answer. Keep patience until then.