Location service on iPhone is of great help. It enables the user to track their phone at any time. Also, you can track the device if it is lost.
But at times, the location service may appear troublesome for the users. They may not feel comfortable as they are always being tracked. In such cases, it is necessary to turn off the location service.
But do you know
How to Turn off Location Tracking on iPhones and iPad?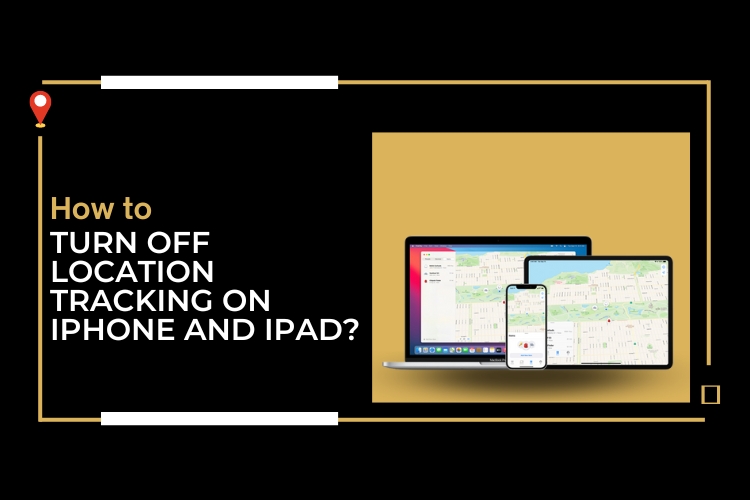 I guess, most of my readers are unaware of this matter in particular. So, do not worry anymore. In this post, you will get a solid idea of the process.
How to Turn off Location Tracking on iPhones and iPad?
Go to the Settings option of your iPhone or iPad. Then go to Privacy. The first option under the Privacy section is Location Services.
If the Location Services is enabled, disable it. Alternatively, you can enable the service if it is disabled.
You are done.
App permission
There are certain applications that need location service. In fact, they cannot function without the location service enabled. So, you may need to enable permission for those apps.
You can also set the apps to ask permission when you launch them.
To stop the service for any specific app
Moreover, you can stop the service for specific apps. For instance, when you will use any app, the app will use the location service. As a result, this would be possible to track you.
To avail of the service, go to your phone Settings. From there, go to the Privacy option and then to the Location Services.
Enable the service
Now, find the app you want to track the location. Select the app. It will enable the app to use the location service.
Advantages of location services
You know, using location services is of great benefit to iPhone users. Besides, the service is also preferable for business organizations.
Let's check some of the critical benefits of location services.
Accurate information
While using certain apps, you need accurate information. Unless the location service is not enabled, you cannot have it. For instance, using google maps may require your location. Otherwise, you will not get an accurate location on the map.
Also, ride-sharing apps need location service for accuracy. If you are a service provider, you cannot find your rider. Alternatively, the client may also not find you if you are not using the location.
Safety
Moreover, you can share your locations if you have enabled this service. If you are in trouble, you can send your location to your near and dear ones. Accordingly, they can help you to get rid of the issues. Further, you are traceable when using the service.
The law enforcers will be able to track your location. And they can extend their helping hand when you are in trouble. But if the location service is disabled, you are not getting support.
Personalized message
Besides, using the location service, business organizations can send personalized messages. They can send tailored messages to their intended clients. If you need any specific goods or services, you can receive a message from the service provider. The location service helps organizations customize their message and deliver it to potential clients.
Frequently Asked Questions
Can my phone be tracked without location service?
Of course, your phone is trackable unless it is switched off. If you are living in any particular area, your cell phone needs to connect to the local tower. In this way, you are trackable in any location of the world. However, if you keep your phone switched off, you are not traceable. But your very last location could be tracked.
Why do I need a location service on my iphone?
Apple provides a large number of supports and runs numerous apps. Some of the apps work best when the location service is enabled on your device. If you allow the device, the apps will have smooth functioning. Or, you may not get the complete functions of your apps.
Thereby, you are in need of this service.
Any disadvantages of location services for iPhone users?
Well. Everything in the world has some demerits. Similarly, there are some negative issues with the location services. First of all, the apps will know your location. And it is possible to trace you no matter where you are in the world.
The other fact is that the location service consumes the battery of your phone. So, you may have to charge the phone more frequently if you use the service for the battery drain. In fact, your device is constantly connecting with the GPS. So, it needs a battery to perform the job.
Another fact is that the location service may not always provide an accurate result. Because of technical glitches, the service may have some wrong results. If you take any decision based on the location service, you may not have the right outcome all the time.
Last words
I think you are a master now on How to Turn off Location Tracking on iPhone and iPad. Also, you have got some in-depth ideas regarding the matter.
So, share your thoughts and ideas in the comment box below. You can also put your queries for us. We will get back to you as fast as possible.