It's really annoying when your keyboard works slowly, isn't it?
Well. This happens to many. And interestingly, there are two primary reasons behind the keyboard lagging.
Do you know them? The first one is for the poor internet connection, while the second one is if the computer performance is not up to the mark.
So, knowing How to Fix Keyboard Lag in Microsoft Teams can help you solve the matter. Not to worry. This post arrives with the best solutions. Here, you will get the answers to your queries.
Let's dig them out.
How to Fix Keyboard Lag in Microsoft Teams?
As it is said earlier, keyboard lag happens mostly for two reasons.
The first one is when the internet speed is slow. And secondly, when the computer needs updating.
However, still you can remove the lag. I have discussed a couple of ways. Check them out here.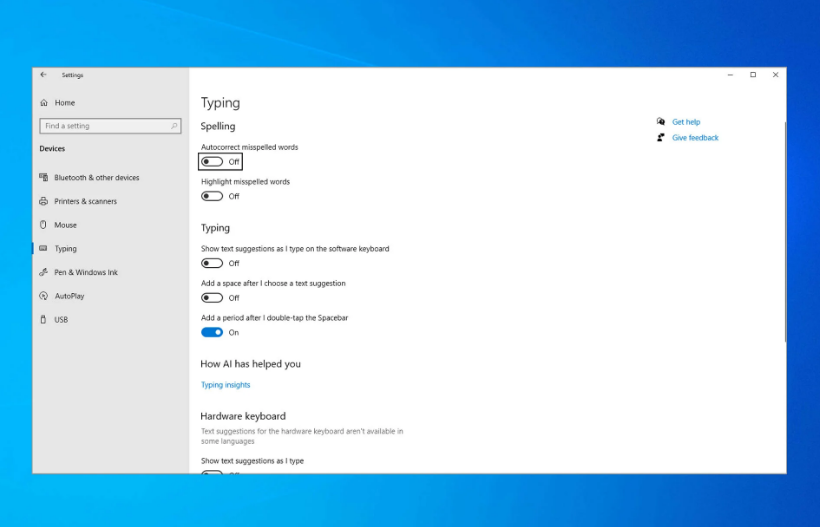 Method 1
Speedup memory
First of all, you can speed up the memory of your computer. When the computer's memory is short, it cannot function well. Even, the delay may be over 10 seconds when you type something on Microsoft Teams. Thus, experts recommend boosting your computer memory
How can you do that?
You need to close the apps which are consuming high memory of your computer. Some of the background apps consume a large portion of the RAM. Therefore, you can stop them while using Microsoft Teams. Open the Task Manager and find out which one is having more memory. Stop the operation of that app for the time being.
Method 2
Use broadband connection
Further, you need to use a broadband connection while using Microsoft Teams. In fact, if you are on wireless, you may witness a slower speed. Due to the nature of the wireless connection, it is accessible to many people in a space. So, if you are one of them, you cannot have the same speed all the time. And because of the lower speed, Microsoft Teams may slow down.
However, the scenarios are different when you have a broadband or ethernet connection. You will enjoy a stable speed all the time. And there would be no such lagging issues.
Method 3
Try audio meetings
When you are on a video call, you are consuming a lot of bandwidth. Hence, your computer may not have the bandwidth to perform smoothly. But if you turn off the video call or the camera, it will save bandwidth.
So, when you type something on Microsoft Teams, there would be no delay.
Method 4
Reinstalling Microsoft Teams
If none of the above methods work, you need to reinstall Microsoft Teams. It may happen that there might be some corrupt files that cause the problem.
Thereby, tech experts recommend uninstalling Microsoft Teams from your computer. Restart the machine. Then, redownload it from the official site. Install it again. Hopefully, the keyboard lag will not appear again.
Frequently Asked Questions
Why I am having issues with my audio in MS Teams?
There are several factors behind this problem. First of all, it may happen to network glitches. If the internet connection is unstable, you may witness such audio lagging issues.
Moreover, if the computer audio device is not up to the mark, there might be the same.
Hence, experts recommend checking the audio device of your computer. If it performs well, then it might be the network. Also, you can try logging in through a different device. It is expected that you can figure out the issue and take preventive steps.
How to Fix Keyboard Lag in Microsoft Teams?
It's a common problem that Microsoft Teams users face. When the problem happens, your typing is delayed on the screen.
Not to panic. The post above deals with the matter. Check it, and get your answer.
Can I share my screen using MS Teams?
Of course, you can share the screen using Microsoft Teams. But you need to be in an online meeting. Otherwise, it is not possible to share the screen. Alongside sharing the screen, you can send or receive documents, as well.
How to create a team in Microsoft Teams?
The creation of a team in Microsoft Teams is very simple.
On the Teams screen, click Teams. You will find it on the left of your screen. There, you have to click on Add team. You will see the team list on the lower part of the screen. Also, you will have teams view icons. From there, click on the Create a team option.
The team will be created. And from now, you are able to invite people to join your team.
Last words
Thank you so much for reading this post about How to Fix Keyboard Lag in Microsoft Teams. The post was made on some personal experience. However, you can enrich it by adding your opinions.
Feel free to drop us a line. And we will get engaged in a creative conversation.