How much do you love to play Xbox 360 games?
And are you bold enough to make changes to your Xbox 360 console to play some free games?
Well. I can imagine you are worried after reading this.
Yes. That is natural. Indeed, you do not want to spoil your device. But what if you know what is RGH Xbox 360 and the exciting features of RGH?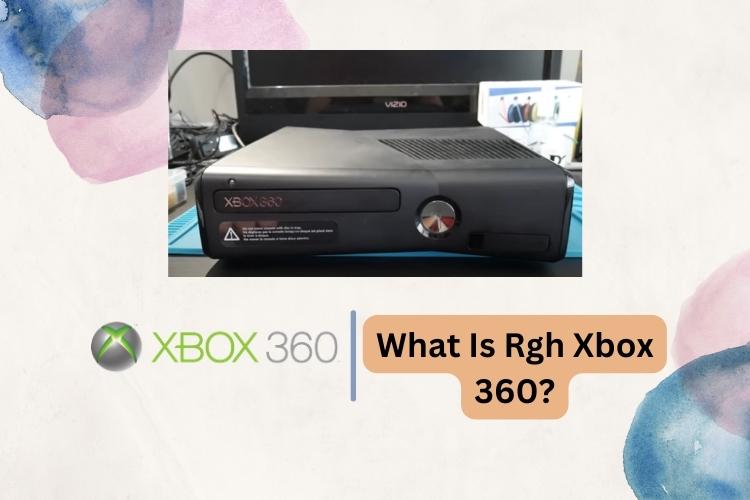 Feeling interested to learn more? Listen. RGH is the process of tweaking your Xbox 360 console. In fact, this is the way that allows you to play some pirated games. You can play the games written on DVD. Also, you can use USBs.
So, let's face the fact in brief.
What is RGH Xbox 360?
Usually, you need to play the games that you have purchased. Otherwise, you won't be able to run the games on your console.
But at times, this is not possible to buy the games. First of all, the unavailability of the games is the key reason. Besides, the higher price is the other reason that compels gamers to move for pirated games.
So, the Reset Glitch Hack (RGH) is there to support you.
If you have used the RGH in your Xbox 360 console, you can write games on a DVD. And then, you can play pirated games.
Simply, you have to download the game files from the internet.
Benefits of RGH
Do you know this trick is getting familiar among gamers?
In fact, following the RGH method does not allow the console to identify the authenticity of the games. Thereby, if the games are pirated, you can smoothly run them on your console.
However, you cannot run any multiplayer games or online games. Instead, you have to play the games with a single-player feature.
Also, the trick is saving bucks for gamers to some extent. But if you keep using this trick, it may not be able to help the developers survive. Thus, experts recommend purchasing some original games for the sake of the developers.
Visit the online stores and purchase the original games. Surprisingly, you will get some discounts as well from the stores.
How to get RHG for an Xbox 360?
Well. This is a bit complicated process. And you need a sufficient level of technical know-how.
Moreover, your dashboard version should be over 7371. Otherwise, it is not possible to hack the console with RGH.
Assuming that you have the technical know-how, I am explaining the process.
Caution: Remember, this process is not for beginners. You must have some technical knowledge. Or you may ruin your device while trying it. And this post of the writer shall not be liable for the damage(s).
For the hacking of your console, you will need the following things.
–         A modchip
–         LPT program cable
–         Male LPT port
–         wires (to make the LPT cable longer)
–         A PC with a female LPT port
–         Program for reading NAND
–         Soldering iron
–         Solder
–         Jtag tool (it's a type of software)
–         360gcprog (it's another software)
The process
Step 1
Check your motherboard
First of all, you have to check the motherboard of your Xbox 360. Remember one thing, not all motherboards are able to be hacked. The manufacturers are careful about the matter. In fact, they know if the motherboards are hackable, their business may get damaged.
Thus, you have to check the motherboard. Usually, the Xenon and Corona motherboards are hack resistant. If yours belong to those categories, skip it. You may damage your console permanently.
Step 2
Read the NAND
Specify the spot to read the NAND. Flip the motherboard upside down to read it. The points are a bit bumpy. So, check them before you solder them. Then, read the NAND. You have to install and prob to your computer and reboot it.
After restarting the PC, go to CMD and find the folder where and prob 2.0 folder is located.  Type nandpro.exe lpt: -r16 nand1.bin. It will change a part of the nand1.bin to nand2.bin.
Step 3
Checking the Xbox
Then, you have to check the Xbox if that is exploitable. Knowing some codes will help you out in this case. Also, if you know the CV version of your Xbox device, you can know it.
Make sure you find Zephyr: 4578, 4579; Falcon and Opus: 5771. If they are absent, the device is not exploitable.
Step 4
Now, you have to get an LPT program cable. The cool runner LPT program cable is the best one for this purpose. So, get such a cable. However, you can make a cable by yourself. It may take time to prepare that cable.
As the second step, you have to program it. Use the right .xsvf file and launch 360cprog. You will know the motherboard type and time of the cool runner to function.
Step 5
Next, you are to install the mod chip. Use the soldering iron to install the mod chip on the motherboard. But do not cause damage to other chips or small wires. It may also internally damage the motherboard of your Xbox.
After installing the mod chip, you have to write the NAND. Use your computer to open the jtag tool. There, you will get instructions for writing the NAND. And your computer will reboot.
Step 6
Once you are done with the NAND issues, you have to install the menu. Make sure your computer reboots smoothly. If there are issues while soldering the mod, the PC may malfunction. You have to do it correctly. Again.
However, unsolder the NAND cable. Pack your Xbox as it was before. From now onwards, you can use a USB for this purpose.
Get a USB stick. Format it using the Xbox. And then launch the menu.
You are almost done with the process.
Frequently Asked Questions
What is a jtag?
Usually, a jtag is a console that plays backup games from your computer. In fact, you will not need a DVD drive to play the games. If the games are stored on your computer, you can play them smoothly on your Xbox console.
What is RGH Xbox 360?
Well. This is a technique that helps gamers to play some pirated games on their console. Generally, this is not possible to run pirated games on Xbox 360. But if you have the hack, you can easily and smoothly play pirated games.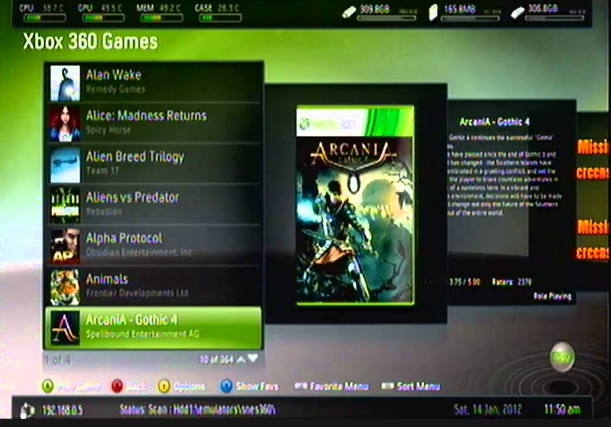 However, it is imperative to purchase the games from online or offline stores. Interestingly, you cannot play multiplayer games through this process. This is applicable to single-player games alone.
Is RGH legal?
To some extent, having RGH is legal. But you cannot use it to have all the games or modify the games. If you do so, you might be committing a punishable offense. Therefore, it is wise to remain careful while using RGH or jtag.
Last words
Hopefully, you are now aware of what is RGH Xbox 360 and other relevant issues. Be the first to share the article on your social platform. Also, you can post your valuable thoughts in the comment box below.
If you want to know more, drop us a line in our inbox. We will get back to you as fast as we can.